I'm tying both wet and dry flies for over 50 years…
I started fishing with an old man when I was a young boy in Kenmare. One day after heavy rain, I was with him and he said would I go fishing with him. I didn't know anything about fishing but with permission from my mother, I went along to the local Roughty River which flows into Kenmare Bay. He caught 8 salmon which to a small boy like me seamed like monsters. He gave me the Fly rod before he finished when the waters were getting calm and after just a few minutes I felt the pull. Because of my size he had to help me play the salmon and he actually brought the fish to the shore because I was exhausted.
I ran home to my mother and she cooked some for our dinner and it tasted so good. I couldn't sleep that night and I was hooked on fishing for life. I was more interested in fishing then the books, much to the dismay of my mother.
The old man used to tie his own flies which had been handed down to him from his grandfather and he taught me.
I tie flies from Scotland, England and Wales but what I like to do is tie flies from the past. The Irish Flies I tie are similar to the ones used 100 years ago which I learnt from the various fishermen I've met over the years. I used to get flies from these fishermen and dismantle them in my spare time and re tie them the same way. I have added my own touch to some of these flies from the practical experience I have gained. I always try to stick with the original patterns because you can't beat the trusted and proven. Join me for fly fishing trips in Killarney.
I use different techniques on the dry Fly used no place else in Europe. From fishing static to twitching, these are just some of my techniques…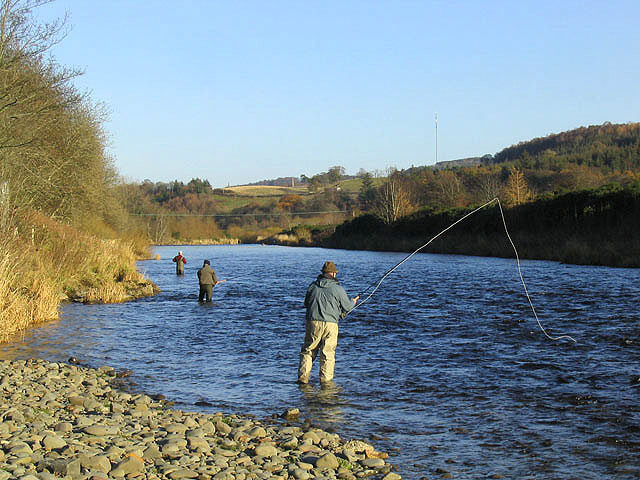 Any of my flies can be purchased from me after a day fishing. I use different techniques for fly fishing on the shore or on the boat. Where possible I use my own flies because some of the modern flies are too heavily dressed and as a result look artificial.
I think the fly line is more important than the rod as it's the line that is used as casting weight. Association of fishing Manufacturers AFTM is the system used to identify weight of line. This ranges from 1 to 15 but this can be exceeded by specialised designers. In general this can be broken down into groups, Featherweight, Lightweight, Medium weight, heavyweight, and Super-heavyweight which is 12 to number 15. Sometimes the line has to float and other times it has to sink.
When fishing in deep waters. If fish are well below the surface medium weight line should be used. Therefore to sum it up, the weight of fishing line used depends on the depth, the distance and the weather. If casting into strong winds a heavyweight line might be needed. It all depends on the day. I use a knotless leader because of the transfer of energy from the fly to the fly line The draw back is that you can only use one fly and this is why it's suitable for beginners. Knotted leaders can take several flies and I use them when they have developed a feeling for the rod and line.
Finally in this brief description of fly fishing is safety. Always wear sunglasses to protect from fly hooks when casting as crosswinds can sway the line even in the most experienced fisherman or woman.
Our first Salmon Fishing Trip to Ireland will never be forgotten. Our instinct to ring Mick O' Brien from Killarney Fishing Tours was fully justified. Mick is not only a ghillie, he instructs, he advises, he gives you a generous amount of his time, his expertise, his flies and his equipment and his knowledge is unbounded. His unerring good humour as you "tangle" with the three or four flies he makes you fish with, seems to make the whole exercise a joyous experience!
Elizabeth Harrington